You think of an idea and we will transform it into a reality.
Hire our Web Development Services team and get yourself a world-class website.
Ideas are as good as the execution of them. You have an idea, we hear it and understand it first. After developing a basic understanding of the idea and grasping your vision of the project, we start working on the actual development. Our team of highly skilled web developers works passionately and diligently to transform your thought into a beautiful reality.
Our Web Development Services team consists of skilled programmers having experience in various CMS and frameworks. It gives you a chance to choose from many options based on your preferences and budget.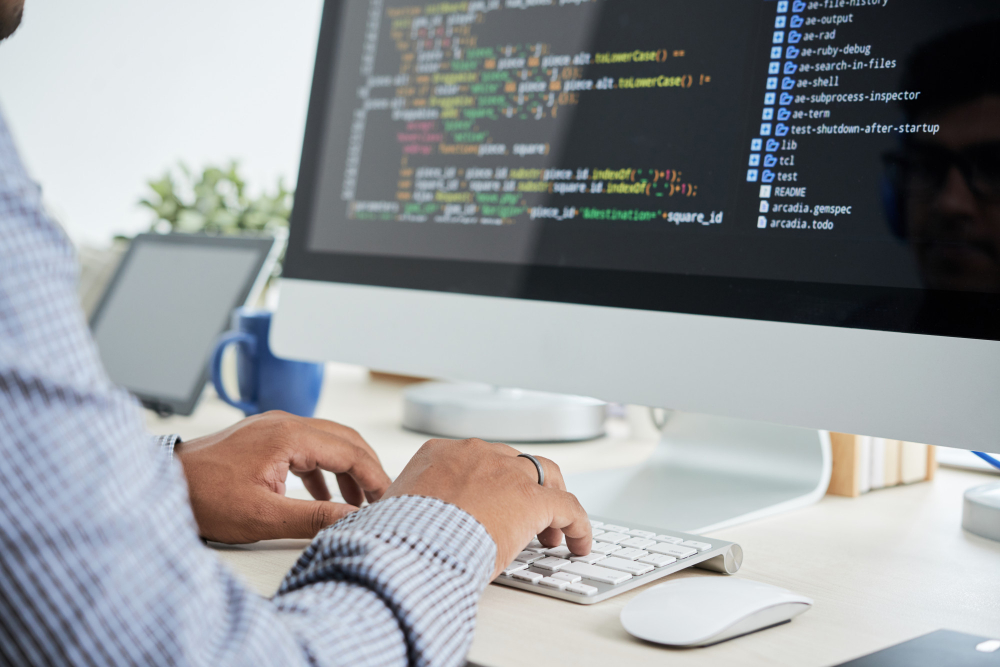 HTML WEBSITES
HTML websites are the easiest and most cost-effective way of having a web presence. These are easy to develop but hard to manage without technical help.
CMS BASED WEBSITES
CMS is the most popular way of having managed website with a professional design and many available features. Some of the most used CMS are Joomla, WordPress, Wix.
E-COMMERCE
E-commerce is the way to sell online products. You can choose from many available options like Woo-commerce, Magento, Prestashop, OScommerce, Shopify, and many more. Shopify has become the most popular choice lately.
Web Development Services
Website Redesigning
Website Technology has changed over the years and so has the importance of maintaining security on your site. To bring your current website up to speed, we can redevelop your website for you using all your current content and images. Your website will become up-to-the latest market standards.
HTML Websites
The simplest way to build a web presence is in HTML. Our HTML websites consist of single/multiple web pages using a professional and responsive design. These do not have a back-end to manage the content.
PHP Based Websites
The main problem with HTML websites is that they are not easy to manage. You need technical help even to make a text change. PHP-based websites take care of this problem. They use a database to manage the content, you can easily manage the content using the back-end. You don't require technical help to make any text changes.
Content Management Systems (CMS)
A CMS provides a fast and efficient way to develop and manage a website. There are many CMS available on the market. Our web developers have experience on most of them. Based on your project requirements, we can build sites in Joomla, WordPress, Wix, etc. CMS has a large depository for themes (web designs) and plugins (functionality).
E-Commerce
With the website and mobile users growing each day, demand for E-Commerce continues to grow at an amazing pace. There are many platforms we can use create an E-Commerce website. Parameters are based on workflow, cost, options for designs, inventory list etc. The most popular choices are Woo-Commerce, Magento, OsCommerce, and Shopify. Our skilled developers have experience in all of these.
Custom Website
Sometimes the CMS is not the best option to meet specific project requirements. In such cases, the only option is to develop a custom-coded website. Our developers are seasoned coders who can develop websites from scratch based on your specific project requirements.
That's what they said
"I love the fact I can reach out to Simple iD anytime to make changes to our site. Its completed very quickly and the staff our so friendly."
"We wanted an affordable website that would engage our clients. Simple iD created a beautiful on time and on budget. I would thoroughly recommend."
"Our website is the main driver of our website. Thousands of bookings each month. We rely Simple iD's secure hosting to ensure our business continues to operate."