FREE Set Up and Configuration of Web Hosting
for new customers.
Contact Simple iD today to get started.
When your website is an important element of your business, you need a professional experienced partner to manage & protect it.Our Web Hosting team does exactly that.
With support response times in minutes rather than days, and the security of best-in-class, mission-critical data centre, we're dedicated to keeping your site running and optimised.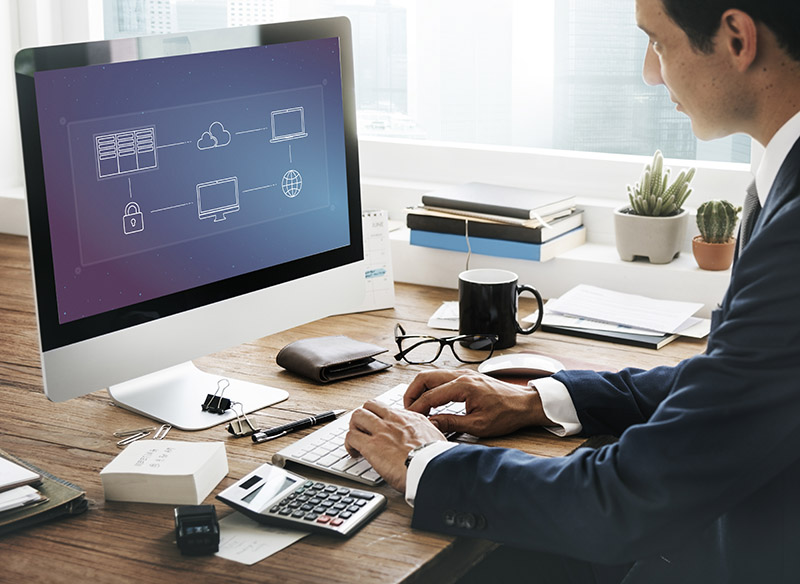 Why Host Your Site with Simple iD
Support Made Simple™
Don't get lost in the crowd. With Simple iD, you get unlimited and immediate help by real, local people.
Quality
In web hosting, you get what you pay for. Large hosting companies provide a cheap service, but it's easy to get lost in the crowd and not be looked after. With Simple iD, your website is our priority.
Reliability
With a 99.99% uptime and a team of IT experts, you get peace of mind. We make sure your site is always up and running.
Control of the data + content
Take control of your web data and content with no restrictions.
Domain and Email
Get a domain name and email connect to your web hosting account, allowing your business to build a brand that is unique and permanent.
Flexibility
Access more space and dynamic bandwidth on-demand. Whenever you need to grow, we're ready for you.
Features
99% uptime
Daily website backup
Application installer to run WordPress, Joomla + more
Managed by a team of veterans in the web industry
Easy domain registration or transfer
Web Hosting Plans
WEB HOSTING PLANS
STARTER
BUSINESS
PROFESSIONAL
MONTHLY FEE
$27.50
ex gst per month
$42.00
ex gst per month
$85.00
ex gst per month
Includes SUPPORT MADE SIMPLETM
24/5 premium support via phone or email
OVERVIEW
Small websites
with basic design
and low traffic
Websites with many
pages, complex design
and ecommerce
Multi-domain,
dynamic or large websites
with heavy traffic or where security is a premium
WEB SPACE
3 GB
10 GB
30 GB
BANDWIDTH
50 GB
100 GB
300 GB
PARKED DOMAINS
1
10
Unlimited
SQL DATABASES
1
5
Unlimited
ADD-ON DOMAINS
1
3
5
WEBCARE
Add On*
Add On*
Included
WEBCARE Add On $39.00 ex gst per month
That's what they said
"I love the fact I can reach out to Simple iD anytime to make changes to our site. Its completed very quickly and the staff our so friendly."
"We wanted an affordable website that would engage our clients. Simple iD created a beautiful on time and on budget. I would thoroughly recommend."
"Our website is the main driver of our website. Thousands of bookings each month. We rely Simple iD's secure hosting to ensure our business continues to operate."